15 Best Mobile Banking Apps and Services

Use your smartphone to manage your money with these easy-to-use mobile banking apps.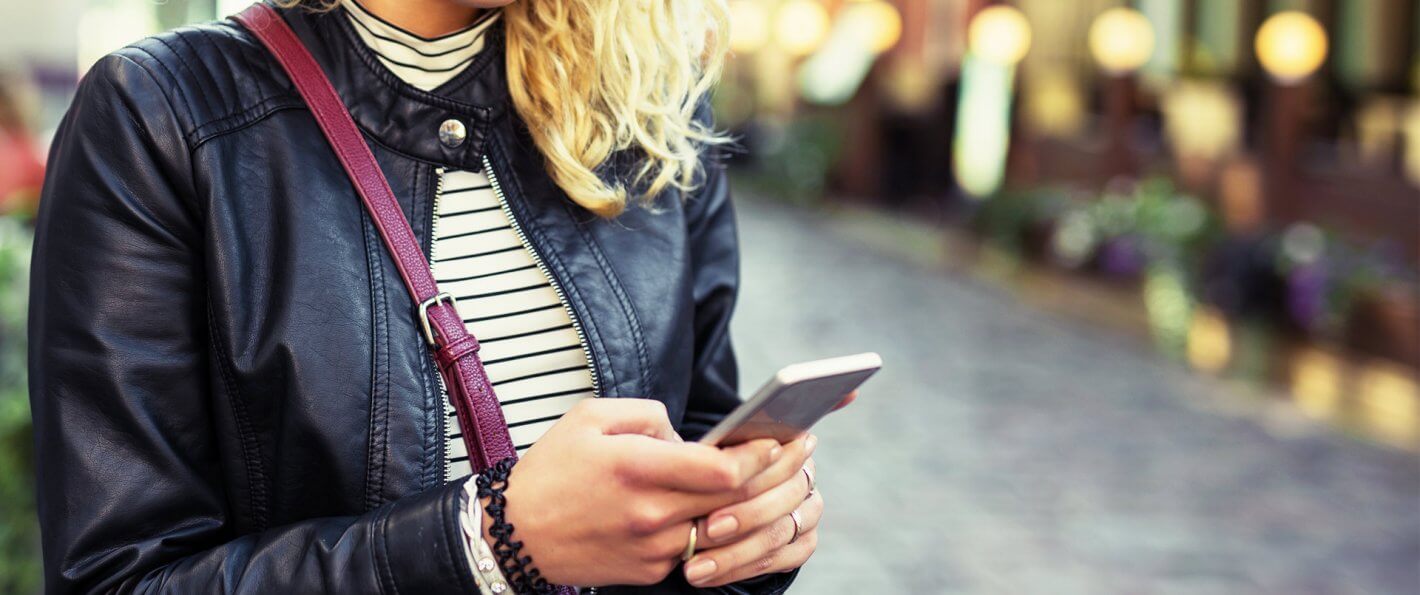 Of smartphone owners with a bank account, 53 percent of those surveyed used mobile banking services in 2015, according to a Federal Reserve Board study. And 75 percent of millennials rely on a mobile banking app to take care of banking activities, according to a recent Salesforce Research report. If your banking style is anything like that of those surveyed, mobile banking services might be at the top of your priority list for choosing a bank or credit union.
Whether you need to deposit checks, pay bills or check your account balance at your financial institution, don't miss the chance to get the job done in just a few screen taps with some of the best banking apps available. Here are 15 mobile banking apps and mobile banking services to consider right now.
Ally Mobile Banking
Cost: Free
Compatibility: iOS/Android
The Ally Bank mobile banking app and web application enable you to make deposits with Ally eCheck Deposit, pay your bills and transfer money between Ally and non-Ally accounts. You can also use Popmoney to pay anyone who has a U.S. bank account and use the app to find ATMs in your area. If you have questions about your account or want to schedule a payment or transfer, you can use AllyAssist to get help.
See: Ally Bank Is the Best Online Bank of 2017
Bank of America Mobile Banking
Cost: Free
Compatibility: iOS/Android
Use this secure app to access your Bank of America and Merrill Edge accounts. It offers cool perks like credit card rewards redemption options, free access to your FICO score and a Spanish language setting. You can deposit checks using your smartphone camera, so a trip to the bank teller or ATM is no longer necessary. If you're out shopping, you can access BankAmeriDeals cash back offers available near you through the app.
Capital One Mobile
Cost: Free
Compatibility: iOS/Android
If you need to find an ATM in your area, make a deposit or pay a bill, you can do it through the Capital One Mobile app, which is compatible with Touch ID and SureSwipe technology for fast interactivity. The app is available for Apple Watch if you want to check your accounts on your wrist instead, and you can monitor your credit score for free with CreditWise.
Chase Mobile
Cost: Free
Compatibility: iOS/Android
View account balances, make Chase payments, transfer funds and deposit checks using your mobile device with the Chase Mobile app. You can use Chase QuickPay to send and receive money from anyone enrolled in the service and wire money to and from non-Chase accounts in the U.S. In addition, you can receive account alerts that will enable you to keep tabs on your finances and help you locate a nearby Chase ATM.
Simple – Better Banking
Cost: Free
Compatibility: iOS/Android
Use the Simple – Better Banking app to help you stick with your budget by setting up goals with digital envelopes and keeping tabs on your "safe to spend" limit — an alternative to checking your available balance that's calculated by assessing your goals, upcoming bill payments and any pending transactions — to help you avoid overspending. You can link this app to your Simple Visa card to lock the card from your phone if you lose it. Other perks include free instant transfers and photo check deposits.
Wells Fargo Mobile Banking
Cost: Free
Compatibility: iOS/Android
Access your Wells Fargo accounts with a few screen taps and handle everyday banking tasks like transferring funds, paying bills, reviewing balance information and sending and receiving money. The app makes it easy to find an ATM in your area and provides directions in a flash. You can also see your detailed account activity without having to log in to the main website or call the bank.
PNC Mobile App
Cost: Free
Compatibility: iOS/Android
Use the PNC mobile app to send money to friends and family directly from your account via Popmoney. You can personalize your message and send funds with an email address or mobile phone number. The app also allows you to move funds from PNC accounts and set up one-time or recurring transfers. Sign up for mobile alerts for a notification when a direct deposit is received and to track your debit and credit card activity.
Find Out: 10 Best National Banks of 2017
BMO Harris Mobile Banking
Cost: Free
Compatibility: iOS/Android
Log in to BMO Harris Bank using Touch ID or Passcode for secure access to your accounts and use the mobile cash feature to make debit card transactions without using your physical card. The app lets you deposit checks via your iPhone camera and helps you find an ATM or branch location. If you need to schedule time with a banker, you can do it through the app instead of calling the bank to make an appointment.
Citi Mobile
Cost: Free
Compatibility: iOS/Android
Use the Citi Mobile app to manage your banking and Citi credit card accounts from your smartphone. You can check account balances, keep tabs on recent transactions, make mobile deposits and send money directly through the app. You can also use the Citi Mobile Snapshot feature to gain instant access to your 15 most recent transactions without having to sign in. The app is Apple Watch-ready and you can access your account information quickly by using your iPhone's Touch ID.
Discover Bank
Cost: Free
Compatibility: iOS/Android
Just set up your four-digit passcode or fingerprint ID to log in to the Discover Bank mobile app quickly. You can check account balances and activity without logging in by using the quick-view feature, and you can find the nearest free ATM or deposit checks via your phone. If you want to pay bills when you're on the go, use the app to schedule and confirm payments with a few screen taps.
TD Bank Online Banking
Cost: Free
Compatibility: Any web browser
You can manage all your TD Bank accounts with the bank's secure mobile banking app or use the mobile banking services online. TD's online banking enables you to view account balances, pay bills, set up text alerts, transfer money and go paperless with your statements. You can also link your accounts to Quicken and QuickBooks to balance your budget.
Bank5 Connect
Cost: Free
Compatibility: iOS/Android
Get access to your checking, savings and CD accounts using Bank5 Connect's online banking features. You'll have access to all traditional banking services plus the option to set up online bill pay, get e-statements and use the free mobile banking services. You can move money between non-Bank5 Connect accounts and your account once you're logged in and use the mobile app to deposit checks via photo.
Related: 10 Best Online Banks of 2017
Key Bank Online Banking
Cost: Free
Compatibility: Any web browser
Take care of your banking transactions from your desktop computer by enrolling in online banking with Key Bank. You can schedule single or recurring bill payments, check account balances and conduct financial health checkups using the tools and resources available to Key Bank customers. You can also download the mobile app, which offers many of the same features as online banking.
SunTrust Online Banking
Cost: Free
Compatibility: Any web browser
SunTrust's online banking program gives you 24/7 access to digital banking services to pay bills, transfer money, and review online statements. SunTrust stores 18 months of your account statements online and gives you access to your accounts from a mobile phone or tablet. The site is optimized for the latest versions of Google Chrome, Internet Explorer, Mozilla Firefox and Safari.
Regions Online
Cost: Free
Compatibility: Any web browser
Regions Bank is working to simplify the digital banking experience so you can manage your finances when you're on the go and navigate through the site safely and securely. Online banking features include access to your banking statements with real-time updates and online bill pay. Other features include Regions Personal Pay, which allows you to make secure electronic payments, and Regions My GreenInsights, a tool designed to help you set up a budget and manage cash flow.
Simplify With Apps and Services
Simplify your life by taking advantage of banking apps that are easy to use and provide a full range of banking services from your credit union or traditional bank. You don't have to pay an extra fee to access your accounts via a mobile device and you can get customer support and access card-activation services with a few clicks or screen swipes. Choose the best banking app to meet your needs or make use of desktop functionality features to access your accounts online on your schedule — no teller required.