Best Peer-to-Peer Lenders: Prosper, Lending Club and More

These P2P lenders should be at the top of your list when looking for a personal loan.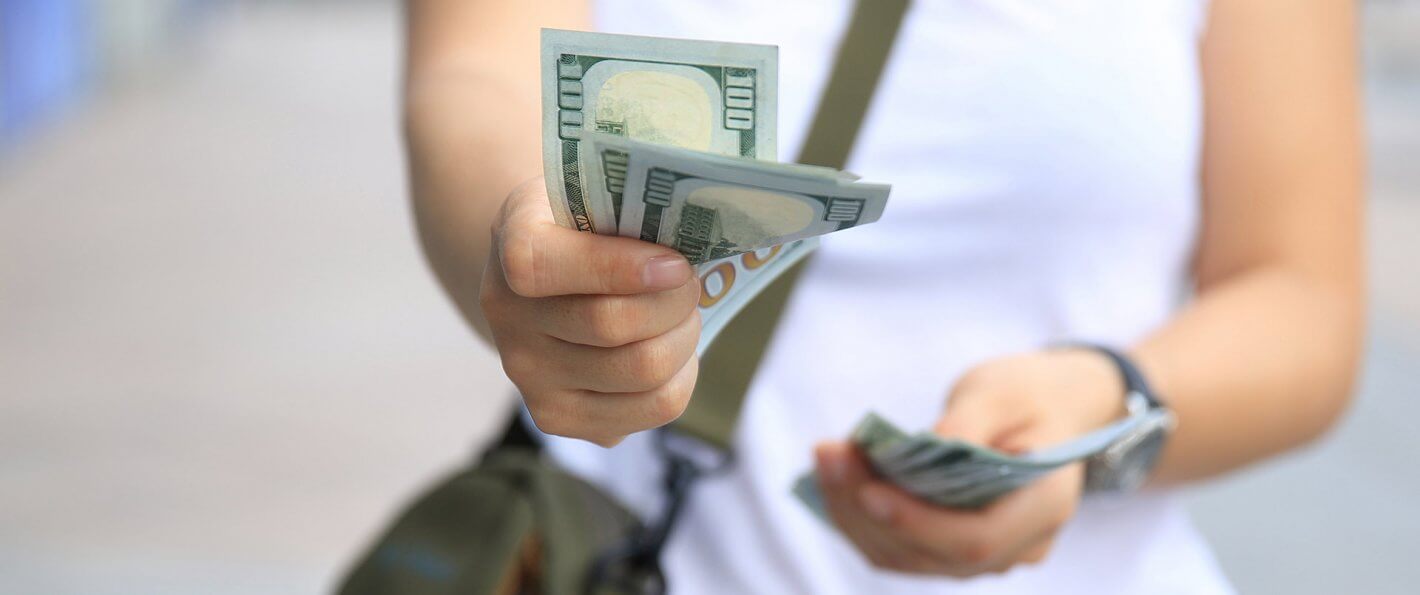 Peer-to-peer lending sites like Lending Club and Prosper have changed the game for borrowing money. Peer-to-peer lenders — sometimes called P2P lenders or peer-2-peer lenders — remove the middleman between lenders and borrowers.
P2P lending essentially involves "consumer investors" giving loans to borrowers through online platforms — such as Lending Club or Prosper — that help borrowers and lenders connect with each other, make sure the borrower has good enough credit to qualify for the loan and help investors lend money to borrowers. Although Lending Club is one of the best-known lenders, many Lending Club competitors are working hard to lure borrowers.
GOBankingRates examined and selected these 10 P2P lenders based on their interest rates, loan terms and the amount of money they're willing to lend. A couple of other factors in the mix include minimum required credit scores and the length of time it takes for borrowers to receive funds. Finally, each lender is listed in order of its starting interest rate, from lowest to highest.
Here's a look at the top P2P lenders:
See: Pros and Cons of Peer-to-Peer Lending
Lender
Interest Rates
Terms
Loan Amounts
Minimum Credit
Score Required
Time to Receive Funds
How to Apply
SoFi
4.83%-14.24%
3, 5, 7 years
$5,000-$100,000
None, but most borrowers have a high credit score
Within a few days
Learn More
Funding Circle
5.49%-27.79%
12, 24, 36, 48, 60 months
$25,000-$500,000
620
As soon as 5 days
Learn More
Lending Club
5.99%-35.89%
3 or 5 years
$1,000-$40,000
660
7 days
Learn More
Prosper
5.99%-36.00%
3 or 5 years
$2,000-$35,000
640
Within one week
Learn More
Upstart
6.25%-29.99%
3 and 5 years
$1,000-$50,000
620
Can get money the next day
Learn More
Peerform
7.12%-29.99%
3 years
$1,000-$25,000
600
Within 3 business days
Learn More
Pave
7.18%-31.16%
2-3 years
$3,000-$25,000
660
No more than a few business days
Learn More
LoanStart
7.18%-35.99%
6 to 72 months
$1,000-$35,000
600
As soon as the next business day
Learn More
BorrowersFirst
7.22%-29.99%
36 or 60 months
$2,500-$35,000
Excellent credit
Within a few days
Learn More
StreetShares
9%-40%
3-36 months
$2,000-$100,000
600
1-2 days
Learn More
All rates accurate as of Nov. 1, 2016.  
Best P2P Lenders: A Closer Look
Now that you know what P2P loans are, read on for the details on each of the top 10 peer-2-peer lender programs.
SoFi
SoFi issues personal and mortgage loans as well as loans to refinance mortgages and student loans. It also provides loans to parents to help them finance their children's educations.
If you are paying more than 10 percent interest on credit cards and want to pay them off or just want to make a major purchase, SoFi offers fixed rates on personal loans starting at 5.95% APR when you use autopay, and there are no origination fees or prepayment fees.
One advantage of using SoFi is its community benefits, one of which suspends your monthly SoFi loan payments and provides you with job placement assistance if you lose your job through no fault of your own.
Funding Circle
Funding Circle is dedicated solely to small-business financing, and it has loaned $2.5 billion to more than 20,000 businesses across the world so far.
Funding Circle loan applications take about 10 minutes to complete. For loans of up to $300,000, borrowers are required to submit their last two years of business tax returns and one year of personal tax returns, including W2s. Loans for more than $300,000 require supplemental documentation.
Interest rates are between 5.49 percent and 27.79 percent, and Funding Circle charges an origination fee ranging from 0.99 percent to 6.99 percent. Like interest rates, origination fees are based on the borrower's credit profile.
Related: 6 Things Entrepreneurs Need to Know About Getting a Business Loan
Lending Club
Founded in 2006, Lending Club went public on the New York Stock Exchange in December 2014. Since its inception, Lending Club has issued nearly $20.7 billion in loans, of which almost 60 percent has gone to borrowers to pay off credit cards or refinance existing loans.
Lending Club issues personal loans for between $1,000 and $40,000. Although rates depend on the borrower's credit and the term of the loan, the average APR is 14.3 percent for 36 months. Peruse the website for customers' Lending Club reviews and testimonials.
Prosper
Prosper, which also operates the personal finance and investing app Prosper Daily, offers fixed loans for three- and five-year terms. The company assures borrowers that there are no hidden fees or prepayment penalties. The minimum qualifying credit score for a Prosper loan is 640.
Borrowers can seek loans of up to $35,000. Upon approval and agreement, borrowers can expect to see funds via direct deposit within a week. Since its inception, Prosper has serviced more than $7 billion in marketplace loans. The company is backed by Credit Suisse NEXT Fund, Francisco Partners, Sequoia Capital and Institutional Venture Partners.
Upstart
Upstart factors in a range of specific borrower requirements for loans, such as job and academic history, including what the borrower majored in at school. Prospective borrowers can check their rates in just two minutes and establish automatic monthly payments once they get loan approval.
Three- and five-year terms are available on loans of up to $50,000, and there is no penalty for prepayment. Borrowers save an average of 27 percent compared to credit cards rates, according to Upstart, and its average APR on a three-year loan is 17 percent. Upstart has originated more than 38,000 loans since its inception in October 2016.
Peerform
Peerform stands out among P2P platforms because it allows customers to borrow as little as $1,000 in unsecured loans. Peerform does issue loans of up to $25,000, and its rates range from 7.12% APR to 29.99% APR, depending on the borrower's credit history and the loan's term.
Once a borrower registers and selects his loan, Peerform lists it so investors can evaluate it. The company promises there are no hidden fees, and it enables borrowers to repay the loan through automated monthly payments or by check. There are no prepayment penalties, and borrowers can pursue loans in any one of seven different categories.
Pave
Pave offers loans from $3,000 to $25,000, with interest rates starting at 7.18% APR. The highest interest rate is 31.16% APR. The approval process factors in dozens of characteristics, not just the borrower's FICO score. After approval, the borrower can expect to receive his money in a few business days.
Pave places no restrictions on how the borrower can use the funds. The company doesn't currently allow a borrower to have a cosigner, and terms can expire if he does not complete onboarding within 30 days. A borrower is eligible to take out a second loan with Pave after he has paid down his first loan by at least 50 percent.
LoanStart
LoanStart pairs borrowers with affiliate lenders who match their needs. Loan amounts range from $1,000 to $35,000. To qualify for a loan here, you will need a credit score of at least 600. Borrowers can be employed or self-employed, but they must make at least $2,000 a month to qualify.
Most agreements allow the borrower between six and 72 months to repay the loan, except for installment loans, which a borrower can pay off in fewer than six months. Interest rates are between 7.18 percent and 35.99 percent, depending on credit history, and borrowers can expect to have the money as soon as the next business day.
BorrowersFirst
Applicants can receive an answer regarding their loan request application in as little as five seconds, according to BorrowersFirst. Loans, which can be used for purchases, to consolidate debt or to deal with expenses, are available in amounts between $2,500 and $35,000.
BorrowersFirst offers loans with 36- and 60-month terms, interest rates are locked for the term of the loan and there are no penalties for prepayment. Applicants should have excellent credit, and late payments are subject to a $15 fee. BorrowersFirst does not accept applications from 14 different states, so check your eligibility before you apply.
StreetShares
StreetShares was launched in 2013 with a commitment to providing new business funding options for small-business owners. Obtaining a StreetShares loan involves an easy, three-step process: You can apply online in minutes; investor members compete to fund the loan, which takes about one to four days; and once you get approved, you can get the funds deposited directly to your account within one to two days.
The loans feature fixed rates and terms from three to 36 months with lines of credit up to $100,000. There are never any prepayment penalties. To get a loan, you must be a U.S. citizen or permanent resident and be in business one year or have $100,000 in revenue.
Keep Reading: How to Get the Best Personal Loan Rates
Peer-to-peer lending sites have opened new doors for borrowers and investors, but it's important to research the differences among these companies before you sign on the dotted line. For this type of loan, look beyond interest rates and consider the terms, features, service and ratings of each P2P lender, and you're likely to find the perfect one to suit your needs.
GOBankingRates is a personal finance and consumer interest rate website owned by ConsumerTrack, Inc., an online marketing company serving top-tier banks, credit unions, and other financial services organizations. Some companies mentioned in this article might be clients of ConsumerTrack, Inc., which serves more than 100 national, local and online financial institutions. Rankings and roundups are completely objective, and no institution, client or otherwise, paid for inclusion or specific placement. Any opinions, analyses, reviews or recommendations expressed in this article are those of the author's alone and have not been reviewed, approved, or otherwise endorsed by the companies included in the article.