How to File Self-Employment Tax FormsHere's everything you need to know about filing taxes if you're self-employed.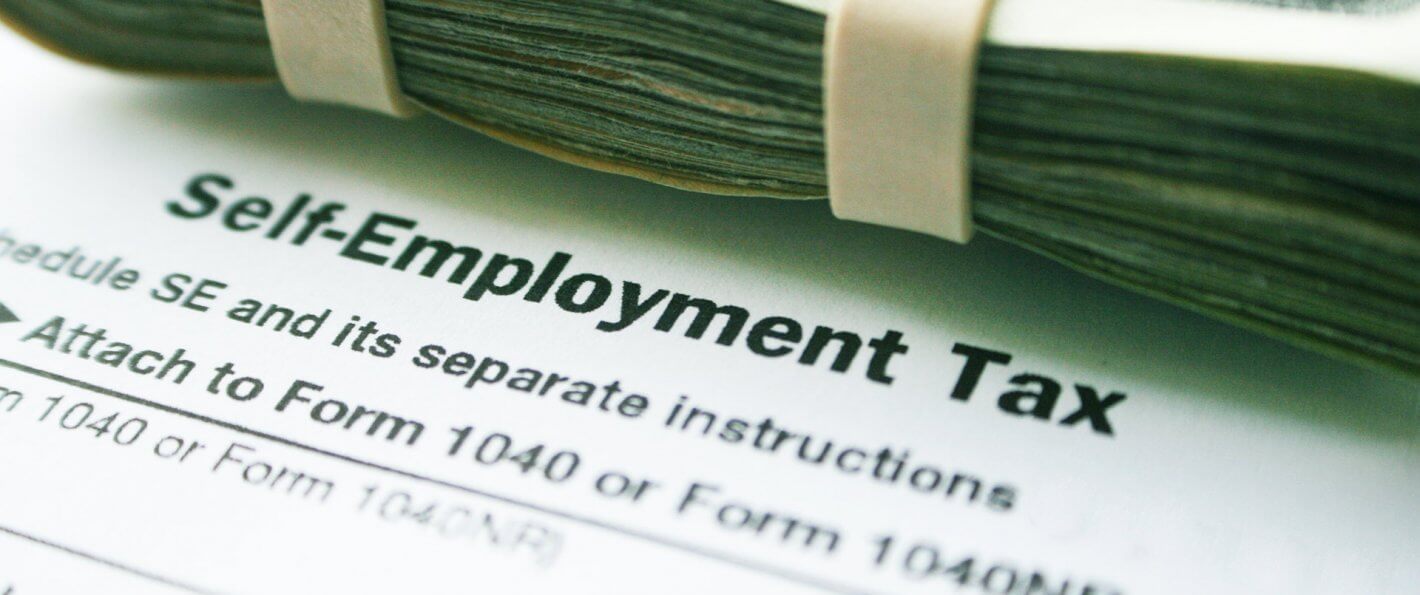 If you're self-employed, paying taxes is a little more involved than merely filing once a year as you do when you're an employee. You'll need to file the appropriate self-employment tax forms and, depending on your situation, pay self-employment tax throughout the year. Here's what you need to know about filing taxes as a self-employed person.
Who Qualifies as Self-Employed?
If you own a small business or work as a freelancer, Uncle Sam considers you self-employed. IRS rules state that if one of the following three situations applies to you, then you're self-employed and must file a self-employed tax return:
You carry on a trade or business as a sole proprietor or an independent contractor.
You're a member of a partnership that carries on a trade or business.
You're otherwise in business — including a part-time business — for yourself.
However, if you do some freelance moonlighting outside of your salaried job, you still qualify as self-employed.
Learn: Common Mistakes People Make When Filing Their Own Taxes
What Taxes Do I Pay If I'm Self-Employed?
One of the benefits of working for a company is that your employer pays Social Security and Medicare taxes. When you're self-employed, however, these taxes are your responsibility.
The current rate for self-employment tax is 12.4 percent for Social Security, which is your old-age, survivors, and disability insurance, and 2.9 percent for Medicare, which is your hospital insurance for when you retire. These taxes are separate from your income tax. As a self-employed worker, you can take some special deductions that will reduce your tax burden.
How to File Self-Employment Taxes
If you're new to filing self-employment taxes, finding the correct forms can seem daunting, but most freelancers will likely only need these three forms:
IRS Form 1040: Tax form 1040 is required for individuals who are self-employed because it accounts for the self-employment tax.
1040 Schedule C: On Schedule C, report your income or losses from a business you operated or a profession you practiced as a sole proprietor or freelancer. If you accrued expenses of $5,000 or less, you might be eligible for the Schedule C-EZ short form.
Schedule SE: On the Schedule SE 1040 form, report your Social Security and Medicare taxes. The income or loss you determined on Schedule C is used to calculate the self-employment taxes that you'll pay during the upcoming year.
You might need to make quarterly payments on your income throughout the year, also known as estimated taxes. The exact rules for 2017 aren't out yet, but according to the 2016 IRS rules, in most cases, you'll need to pay estimated federal taxes if both of the following apply:
You expect to owe at least $1,000 in taxes for 2016, after subtracting your withholding and refundable credits.
You expect your withholding and refundable credits to be less than the smaller of 90 percent of the tax to be shown on your 2016 tax return or 100 percent of the tax shown on your 2015 tax return.
If you don't pay your estimated taxes in one lump sum in the first quarter, you can pay them with vouchers found on Form 1040-ES that include each quarterly due date. The quarterly tax due dates for tax year 2017 are:
April 18
June 15
Sept. 15
Jan. 16, 2018
You can also pay estimated taxes online through the electronic federal tax payment system with your bank account information, debit card or credit card.
Find Out: Tax Breaks to Know Before You File
Deductions for Self-Employed Individuals
The benefit of paying self-employment taxes is that you can take advantage of many self-employed tax deductions to help reduce your tax burden. A few common deductions that self-employed individuals take include:
Self-employed SEP, SIMPLE and qualified plans: For self-employed workers who contributed to retirement plans in the tax year
Part of your self-employment tax: Reduces your adjusted gross income and is typically 50 to 57 percent of your self-employment tax
Self-employed health insurance deduction: Might allow you to deduct the amount paid for health insurance for yourself, your spouse and your dependents
You might be able to qualify for other deductions or tax credits, too. For instance, you might be able to deduct other types of insurance premiums, such as credit insurance, liability insurance or car insurance if it relates to your business. If you work from home, you could be eligible to deduct a portion of your rent or mortgage.
If you've never filed self-employment taxes before, it can be a little overwhelming. So if you're unsure about whether you're doing it correctly, paying enough or getting every deduction you qualify for, it might be a good idea to hire an accountant. And, the fees you pay a tax accountant are usually tax-deductible.
Up Next: Tax Deductions 2017: 50 Tax Write-Offs You Don't Know About