How to Get a Business Loan

Get your small business off the ground with funding from a business loan.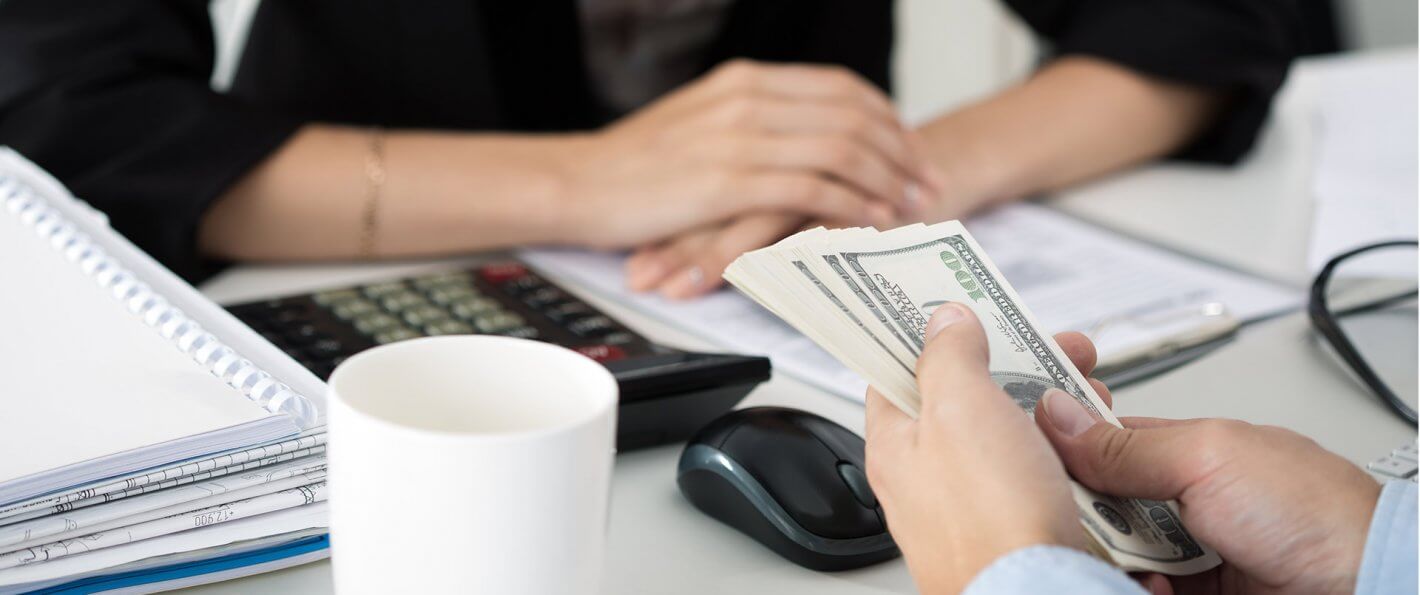 Whether you own a fledgling start-up or an established business looking to expand, you might need more capital. You can look to a traditional lender such as a bank or credit union as options for financing, or perhaps a government small business loan might be most appropriate for your needs. You might also consider taking advantage of the Small Business Administration's assistance with loans.
The SBA can help facilitate a loan for a small business with a third party lender, guarantee a bond, or help find venture capital. The loan terms such as length of term and interest rate are negotiated between the lender and the business.
Whether you're considering getting a business loan through your current bank or are interested in getting assistance from the SBA, you should know what to expect going into the process so that you can prepare accordingly. Here's how to get a small business loan.
Find Out: Lies People Tell You About Starting a Business
1. Determine the Purpose of the Funds
Potential lenders will expect you to clearly state your current and future plans on your loan application, so have a definite purpose for the money you want to borrow. The proceeds of small business financing are typically used to:
Buy a business
Expand an existing business
Buy equipment, inventory or vehicles
Increase working capital
Refinance existing debt
Evaluate the current state of your business. Consider whether you need a loan because you're already in financial trouble or because you plan to expand and grow your business later.
2. Find Out If Your Business Is Eligible
The SBA Advantage Loans 7(a) are the most basic and most popular with small businesses. Borrowers must meet requirements and apply through a participating lender institution for a loan to start, acquire or expand a small business. The SBA outlines the types of businesses that aren't eligible for 7(a) loan funding — pawn shops, pyramid sales and anything illegal are among those that are ineligible. The SBA doesn't provide a defined list of the types of businesses that are eligible for 7(a) loans. But broadly, the SBA is concerned with:
What the business does
Where it conducts business
Who owns it
Some basic requirements for 7(a) loans do exist, though. The business must:
Be "small" as defined by the SBA
Be a for-profit venture
Do business in the U.S. or its possessions
Have "reasonable" equity invested
Have already sought funding from other sources, such as the owner's assets
Have a proven need for a loan
Use the process for a sound business purpose
Not be liable to the U.S. government for existing debts
Learn: 7 Ways to Start a Business Without Quitting Your Job
3. Consider Whether You're a Good Risk
No matter what type of loan or other financing you seek, potential lenders will closely evaluate you and any partners. You should already have a good idea of whether you'd be considered a good risk. Review all three of your personal credit reports — from Experian, Equifax and Transunion — several months in advance so you can correct any flawed information before you apply for a loan.
In addition to your personal credit, potential lenders will also likely review the following:
The credit of your business
Whether you're of good character
Whether you're experienced in this type of business
Whether you can offer sufficient collateral
Your personal investments in the business
4. Organize Your Paperwork
If you're already in business, be prepared to submit a business credit report. Review the report before beginning the application process. Your creditors might be the vendors you deal with, such as office supply companies, which is why it's critical to keep personal and business accounts separate.
In addition to your business credit report, you'll probably need to provide the following, at minimum:
A summary of your personal background
Resumes for your management team and yourself, showing business experience
A business plan for the next three to five years with projected financial statements, including profit and loss, cash flow and a balance sheet
Personal and business income tax returns for the previous three years
Financial and bank statements for business and personal accounts in the last year
A list of potential collateral with respective costs or values
Legal documents showing the proper formation of your business entity plus business licenses, registrations and other commercial documents
Be ready to answer a potential lender's questions about business funding. You might need to explain exactly how you'll use the money and whether you currently owe any major debts.
Frequently Asked Questions About Business Loans
You might have questions when you're considering getting funding for your business. Here are a few answers to frequently asked questions about business loans.
What is a small business?
As you might imagine, there's no simple answer. Refer to the SBA Size Standards, which take into account the industry sector, number of employees and average annual receipts.
For example, a real estate office might be considered a small business if its annual average receipts total less than $7.5 million. There are exceptions and the Size Standards are subject to change, so ensure you're using the current data when determining whether your business qualifies as small for the purposes of an SBA 7(a) loan.
What options are available when your business is no longer small?
The SBA Size Standards dictate the line where small business ends. However, lenders are free to offer their own, non-SBA loans or other capital financing mechanisms. The SBA 7(a) loans are favorable to lenders because the SBA is guaranteeing a large portion of the loan — so there's less risk to that lender.
Are SBA loans available only if you're starting your own business?
No. SBA loans might be available for existing companies seeking funds for growth and expansion as well as for new businesses.
What are the loan size limits?
The SBA doesn't set a minimum loan amount for SBA Advantage 7(a) loans, but the maximum amount is $5 million. The average SBA small business loan amount was $371,628 in fiscal year 2015.
What's a microloan?
If you don't want to borrow large sums of money, the SBA has a small business lending program for microloans up to $50,000. The average amount of a microloan is $13,000.
Where can I get a business loan for bad credit?
If you have bad credit, you might have options other than conventional business lending:
Loans based on revenue or cash flow, if you make regular deposits
Merchant cash advance, based on future credit card sales
Becoming an authorized user on someone else's business credit card
Online lenders like LendingClub and Prosper
Does the SBA do anything other than facilitate small business loans?
Yes. The SBA provides an enormous amount of education, information, technical assistance and training to entrepreneurs. The SBA ensures that small businesses are awarded opportunities to work on federal contracts and it informs members of subcontract opportunities The SBA also advocates on behalf of small businesses nationwide.
Check Out: The Best Banks of 2017