These 34 Restaurants Are Offering the Best Easter Brunch Deals

Take the family for Easter brunch at any of these restaurants for a great price and memorable experience.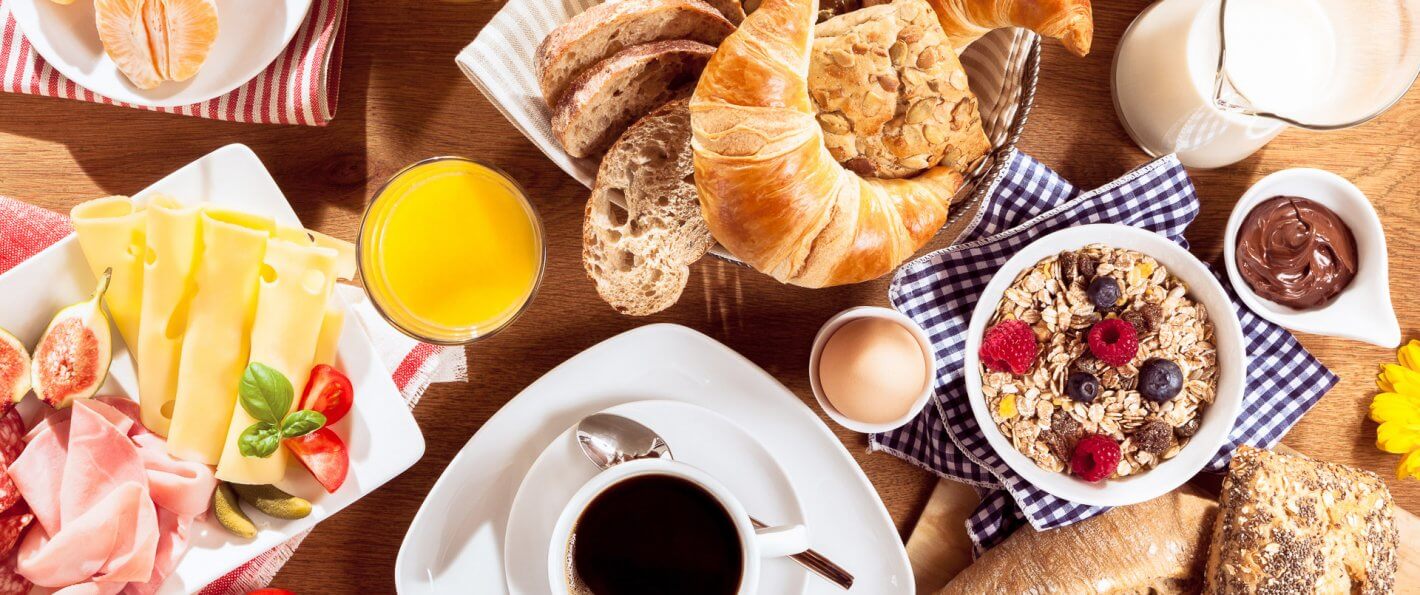 Want to leave the cooking and cleaning to someone else on Easter Sunday? This April 16, do exactly that by taking the family out to any of these restaurants that offer great deals on their Easter brunch.
Restaurants Open on Easter 2017
Leave the cooking to the pros and bring the family out for Easter brunch.
Bob Evans: The folks at Bob Evans want you to make their Farmhouse Feast "your newest Easter tradition." Depending on the size of your party, you have several options of fresh Easter fare. Call your local restaurant for prices and selections.
Bonefish Grill: Sit down to brunch cocktails and tempting entrees, such as the Wagyu beef and egg burger, eggs benedict and french toast.
Boston Market: If you want to stay at home but don't want to go through the hassle of preparing a homemade meal, choose from a variety of heat-and-serve meals from your local Boston Market. Meals serve up to 12 people and feature ham, turkey or both. Prices start at $69.99.
Bravo Cucina Italiana: Dine on a special Easter brunch menu on both April 15 and 16.
Brio Tuscan Grille: Although Brio hasn't yet nailed down its Easter brunch menu, a representative said the restaurant will be serving its regular brunch menu but "just a little more special." Brunch runs until 3 p.m. at Brio Tuscan Grille.
Buca di Beppo: The restaurant opens at 11 a.m. on Easter and welcomes guests for an Italian-style brunch that includes salad, entrées and desserts. Call your location for reservations and pricing.
Capital Grille: You'll get your choice from a selection of starters, entrees and desserts for $49 or $15 for kids. Add endless mimosas for $12.
Carrows: On April 15 and 16, dine on a country ham or turkey dinner $13.64 or a combo of the two for $14.69.
Cheesecake Factory: The Cheesecake Factory is maintaining its normal hours and serving its regular menu. Call your local restaurant for more details.
Chevys Fresh Mex: Two kids eat free for every adult entrée ordered. Kids must order from the children's menu and be under 10 years old.
Claim Jumper: From 8 a.m. to 2 p.m., enjoy Easter brunch for just $24.99 per person at select locations.
Coco's: On April 15 and 16, dine on a country ham or turkey dinner $13.64 or a combo of the two for $14.69.
Cracker Barrel: Leave the cooking to Cracker Barrel with its Heat N' Serve Easter Family Meal To-Go. The meal serves 10 and comes with a spiral ham, mashed potatoes, gravy, choice of three sides, rolls, iced tea and a blackberry cobbler for $109.99.
Dickey's Barbecue Pit: Get $10 off an Easter Meal that includes a choice of spiral cut ham, prime rib or turkey with green beans, baked potato casserole, Caesar salad and rolls.
Elephant Bar Restaurant: The restaurant will be serving its regular brunch menu, which can be found on www.elephantbar.com.
El Torito: Brunch, featuring a special tri-tip and ham carving station, will be served until 3 p.m.
Fleming's: Enjoy a three-course Easter Brunch from 10 a.m. to 3 p.m. for $44.95. A children's three-course menu is also available for $18.95.
McCormick & Schmick's: You'll have to contact your local restaurant for offerings and hours, but the restaurant promises that brunch will be "delicious."
Maggiano's: Bring the whole family to Maggiano's this Easter for Italian-American fare like lamb or goat and artichokes. Doors open early at 10 a.m.
Melting Pot: A four-course set menu includes cheese fondue, salad, an entree and chocolate fondue. It costs $32.95 per adult and $15.95 per child. This specific special is for the Charlotte, N.C., location. Call your local restaurant for details.
Mimi's Cafe: Celebrate the holiday with a three-course brunch with $5 mimosas by the glass. Adults are $18.99 and kids are $8.99.
Morton's Steakhouse: Go high class with a steak-and-lobster brunch this Easter for $56. Prices vary in San Juan and Toronto.
Ninety-Nine Restaurant & Pub: On April 15 and 16, sit down to a special Easter menu featuring spring cocktails, flatbreads, various main courses and desserts. Prices range from $5.99 for appetizers to $19.99 for entrées.
Outback Steakhouse: Steak and salmon are just two of the offerings on Outback's new Bloom into Spring menu. Call your local restaurant for Easter-specific offerings and prices.
Paul Martin's American Grill: Enjoy a prix fixe brunch for $23 per person. It includes seasonal fruit, choice of main dish and coffee, fresh squeezed juice or a champagne beverage.
Polly's Pies: Let Polly's do the cooking with its $79.99 Easter feast. Each take-home feast includes a 40 oz. glazed ham, various sides, rolls and a fruit crisp or apple pie. Half feasts are also available.
Romano's Macaroni Grill: The restaurant will be offering its regular brunch menu on Easter Sunday. Visit www.macaronigrill.com and select your preferred location to view brunch choices and prices.
Roy's Restaurant: Make reservations now for brunch at Roy's. The restaurant's three-course Easter special starts at $36. Brunch is served starting at 9 a.m.
Ruth's Chris Steakhouse: Many locations will be open starting at noon for Easter brunch. Check your local restaurant for hours, offerings and prices, or make a reservation online. Ruth's Chris Steakhouse is also hosting an Easter dinner surf and turf celebration starting at $49.95.
Seasons 52: Enjoy brunch cocktails and pasture-raised egg entrees along with sides and starters from 10 a.m. to 1 p.m. Call your local restaurant for pricing.
Shoney's: Feast on an all-day Easter brunch bar on April 16 at participating locations.
Spaghetti Warehouse: Get a $30 family feast for four on April 15 and 16 with this coupon.
Texas Corral: Two slices of Virginia smoked ham with pineapple relish, sides and choice of soup or salad is just $5.99 for kids and $12.99 for adults.
True Food Kitchen: Enjoy a three-course tasting menu and a seasonal beverage for $35 on Sunday, April 16. Make a reservation at your local restaurant online at www.truefoodkitchen.com.
Easter simply wouldn't be the same without brunch. However, you don't have to work all day in the kitchen to make it happen. On April 16, gather the family, get in the car and spend time making memories instead of cooking and cleaning.
Up Next: Here's How Much Americans Spend on the Easter Holiday