TurboTax Tax Preparation Mobile App Review

Find out how this tax preparation app can help you e-file and track your refund.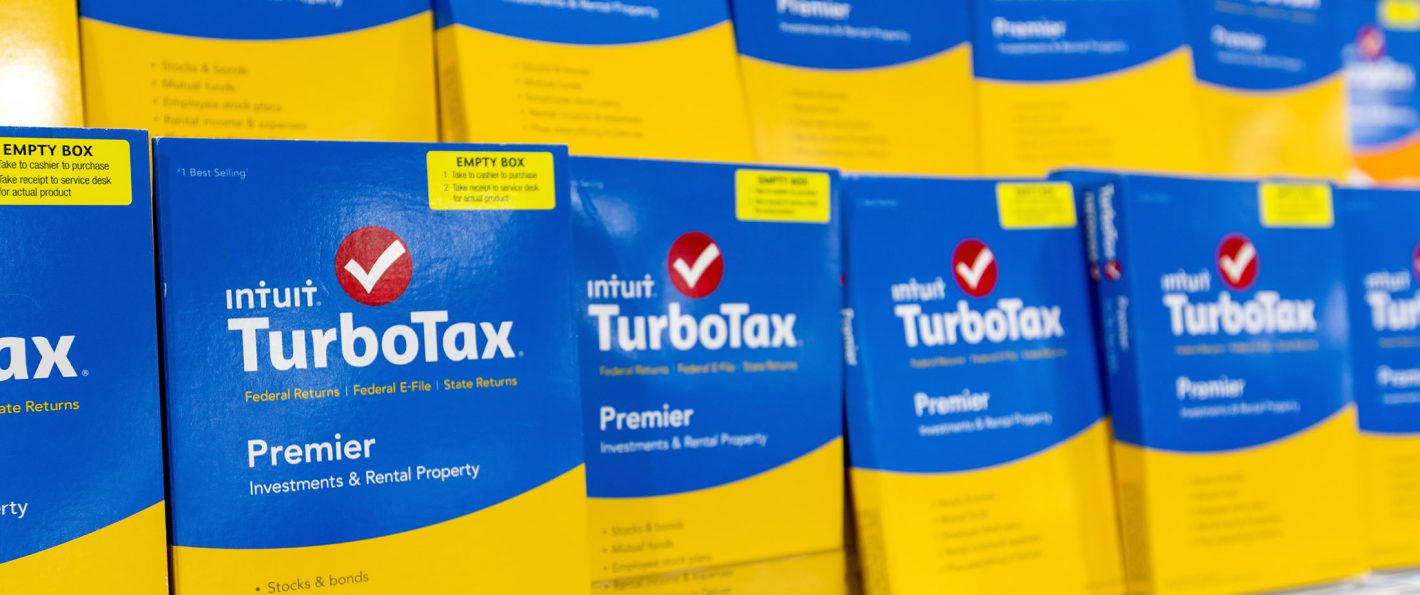 With the IRS adding new regulations and paperwork requirements every year, filing gets a little more complex every April 15. Fortunately, having the option to e-file now relieves some of the paperwork burden and this year the new TurboTax app offers consumers a great new way to do taxes more easily themselves and skip paying for tax preparation services.
TurboTax's app takes the company's e-filing tools to a whole new level of convenience for customers operating on mobile devices. The app is available in the iTunes App Store — where it's earned an average rating of five stars from over 1,000 reviewers — and from Google Play, where it's earned an average rating of over four stars from over 24,600 reviewers.
Read: 10 Commonly Missed Tax Deductions
TurboTax Tax Preparation Mobile App: How to E-File Taxes the Easy Way
TurboTax's app might be the answer for how to do your taxes on the go as the app is designed to let users file their federal taxes and state taxes from their phone or mobile device. The app builds on TurboTax's existing software programs make the usually drudging task of doing taxes a bit easier.
For those who aren't familiar with the software by Intuit, the basic method behind TurboTax is that the program asks you basic questions like how old you are, your marital status, how many dependents you have, and so on. Then the program fills in the relevant tax information on your behalf. The app tries to take this principle of easy tax filing one step further.
For instance, rather than entering data on your income — which can be tedious to do on a phone — the app allows you upload a picture of your W2, then the software fills in the income information on its own. This intelligence makes the app less time consuming than the regular tax software program. The downside is that it is harder to read and review the information on your phone than on a computer.
How to Get and Use the TurboTax Mobile App
Filing taxes is a little different for everyone so there is no simple set of steps that tells you exactly what using the app will be like. TurboTax's free tax preparation app does have the same straightforward set of requirements and setup for everyone.
1. Download the TurboTax mobile app.
2. Tell TurboTax how you did your taxes the previous year — so the app can import those returns, if possible.
3. Sign up for an account with TurboTax.
4. Start filing.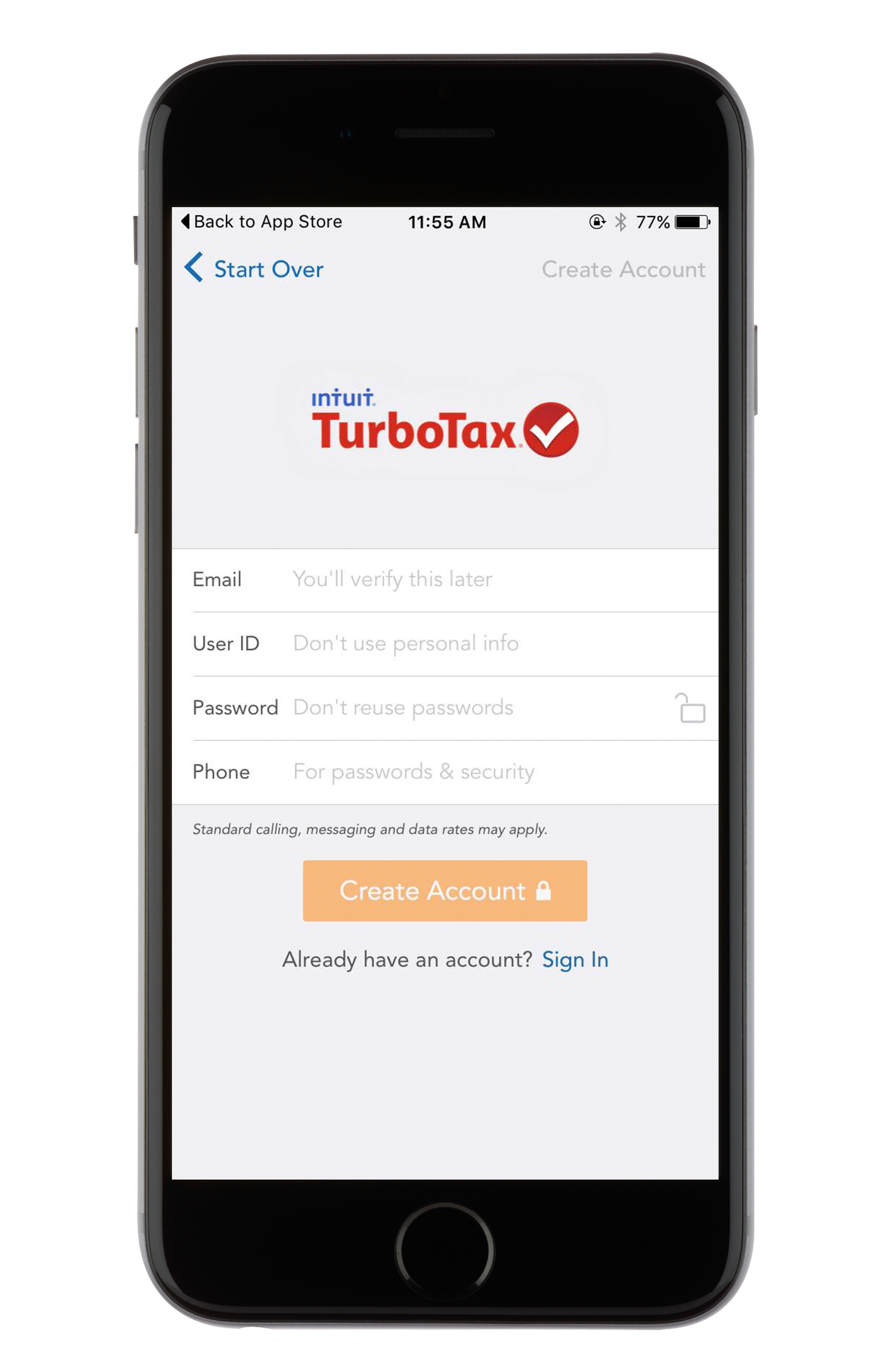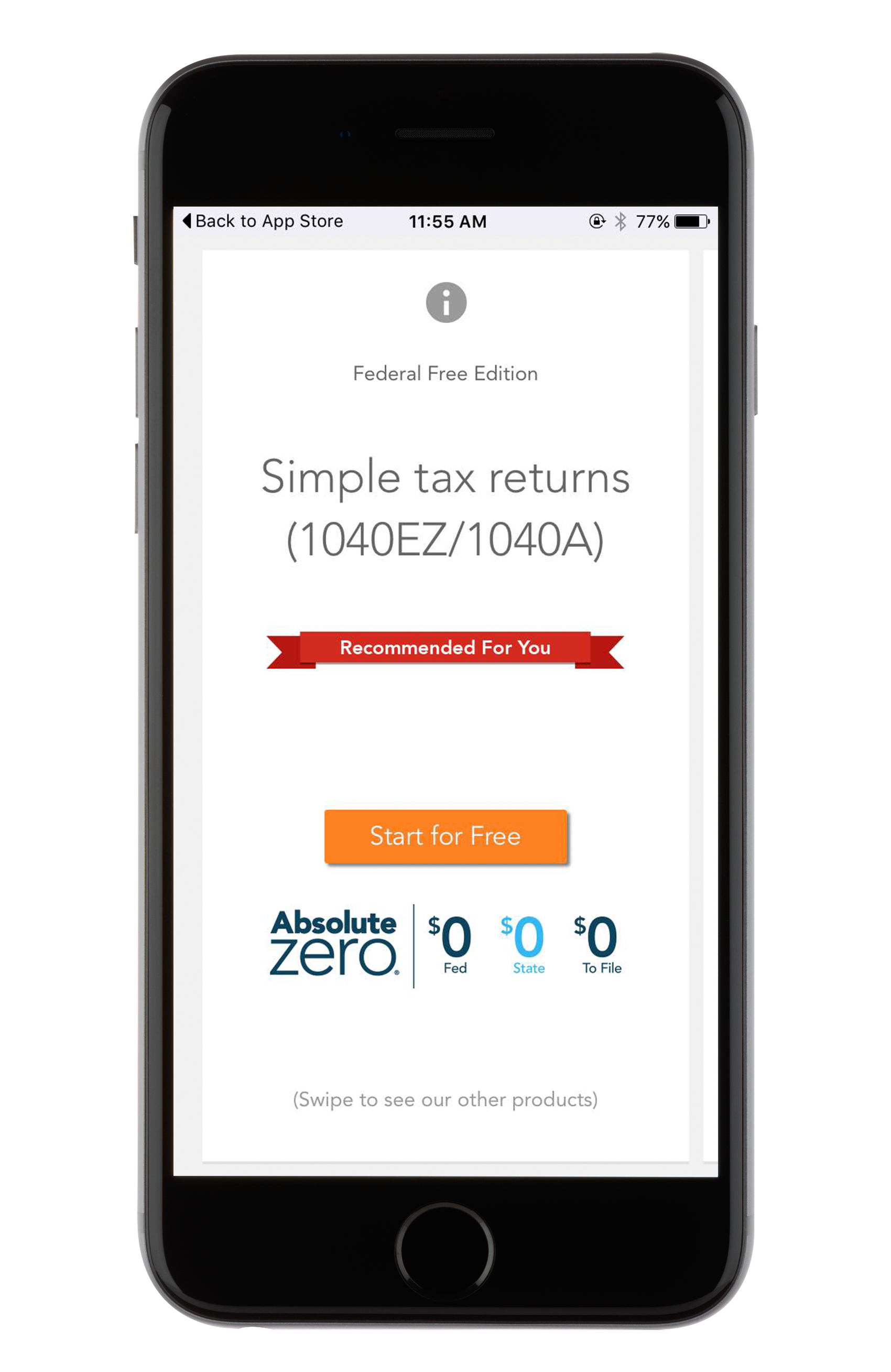 Using the TurboTax mobile app does not require a bank account, but you do have to set up an account to file your 2015 taxes. Make sure you have your W2 and any other tax documents before you finish using the app since you'll need this information to file your taxes.
Read: How to Decide Which Tax-Filing Method Is Best for You
Pros and Cons of TurboTax Mobile App
Whether this is your first time to file taxes online or you've tried many e-file methods and are still looking for the online tax filing system that you find to be the most convenient, the TurboTax app could be what fits your filing style best and prove to be one of the easiest ways to get your taxes done. To decide if the TurboTax app is right for you, it's important to understand what the advantages and disadvantages are.
TurboTax Tax Preparation Mobile App Review: The Pros
Free to download
Simple interface
Easy for users who aren't tax-savvy
Photo-recognition system for uploading W2
Low cost or even free tax filing, depending on your tax details
Live experts to answer tax questions in the app
The TurboTax tax preparation mobile app might be the ideal choice if you are looking for an easy-to-use app that helps you file basic federal and state tax forms, and you're a low-maintenance tax preparer looking for simplicity and mobility above all. If your filing situation is standard with nothing out of the ordinary, once you've uploaded your W2 and answered the basic questions, your work is mostly done.
TurboTax Tax Preparation Mobile App Review: The Cons
Small screen makes reviewing some details difficult
Complex tax filing requires more steps and picture taking or picture uploads
Live tax help is not that helpful in complex situations and advice is limited
The TurboTax mobile app doesn't offer extensive help for more complicated tax situations since it's designed for more standard filing for a state or federal tax return. If it's important to you to be able to connect with someone who can provide support for more intricate situations beyond the standard tax deductions, you might want to reconsider using this app.
Security Measures: TurboTax Mobile App
Given the sensitivity of the information being uploaded to the app, TurboTax takes serious security measures even further with two distinct security options. Users can access their filings through a single access code sent to their email or device, or — even more impressively — users can access their account with a fingerprint password on compatible iOS devices. TurboTax is not immune from criminals, but the company has the resources to respond effectively when needed.
TurboTax also encrypts data on their servers to a level beyond IRS standards  — a measure that might make users feel a little better given the recent hacks that have occurred at the IRS. TurboTax also includes a login and device history that lets users see how their accounts have been accessed and look for suspicious activity. That won't keep someone out of your account, but at least you'll be alerted to a problem before it gets out of hand.
Read: How to Save Money If You Owe Taxes This Year
Apps Similar to TurboTax Mobile App
There are several competing products out there for those who don't feel the TurboTax app is right for them. One bare-bones product is the IRS2Go app from the IRS. IRS2Go will let you do basic things like check the status of your state or federal tax refund and get contact information to call into the IRS-help lines. The app has earned an average of three and half stars from reviewers.
H&R Block is a more user-friendly competitor to TurboTax's tools. The company has two different apps: MyBlock and Tax Preparation, which offer the same services as TurboTax's products and are a comparable substitute, but although the Tax Preparation app has earned three and a half stars in the iTunes App Store, MyBlock has only earned one and half stars. Whatever program you choose, the new mobile applications in tax preparation are offering a whole new set of convenient alternatives to make sure you stay on Uncle Sam's good side.
TurboTax Mobile App Review Overview
The TurboTax mobile app might be the ideal option for filing your taxes online. By using the app to e-file, you can save yourself the time and hassle of manually filling out tax forms.
If you are looking for an easy service to help you file taxes and want a way to do it from your mobile device, the TurboTax mobile app is a good option. If you are looking for an app to provide more in-depth tax services for non-basic situations or have more complex questions on how to file taxes, then you need something more comprehensive than this app.