How to Report Tax Fraud

If you suspect you are a victim of tax fraud, take these steps immediately.
It's one of the worst identity theft scenarios: Someone stole your Social Security number and filed a phony tax return. Of course, the thief isn't trying to pay your taxes. Instead, he's angling for your refund.
Tax fraud is big business: As of March 5, 2016, the IRS found tax returns with more than $227 million claimed in phony refunds and tax fraud scams, according to the U.S. Treasury Inspector General for Tax Administration in a TIGTA report. Here's what to do if you become a victim of tax fraud.
How to Report Tax Fraud to the IRS
You might not find out about the scam until your e-filed return is rejected or the IRS notifies you that you already filed a return or that it suspects foul play. If this happens to you, don't despair; you can do a few things to rectify the situation. Here are the steps you need to take to report tax fraud.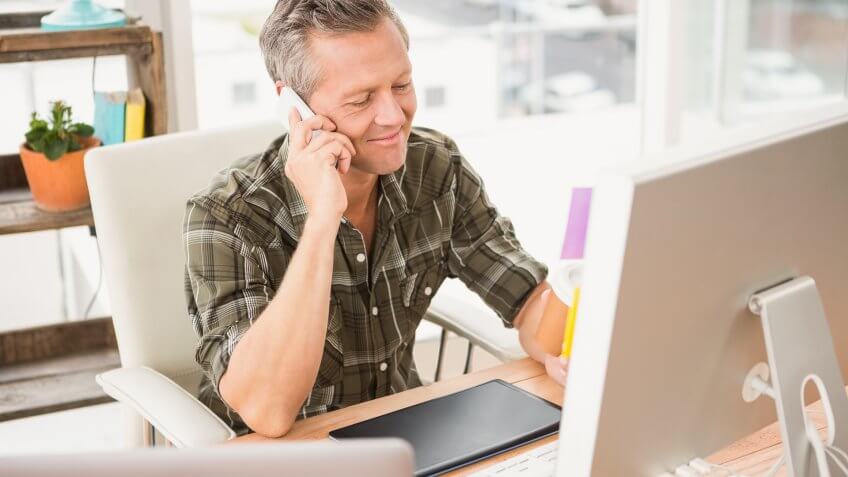 wavebreakmedia / Shutterstock.com
1. Respond Immediately to the IRS
If the IRS sends you a letter about a suspicious return for your Social Security number, call the IRS at the number listed in the letter. If the letter instructs you to go to the ID verification site, visit IDVerify.IRS.gov and follow the steps outlined there.
Don't respond to any emails or texts that look like they're from the IRS. It's against the agency's policy to initiate contact with taxpayers by email, text message or social media channels to request personal or financial information.
If you receive fake IRS emails or spot a sketchy website, notify the IRS by email at phishing@irs.gov. If you suspect you've received a possible phishing scam by phone, fax or mail, call 1-800-366-4484. Report IRS impersonation scams to TIGTA using their online form.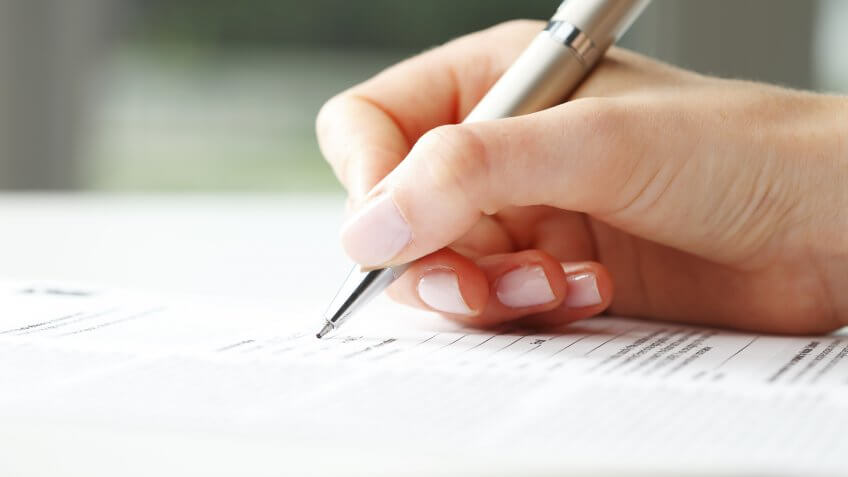 Kinga / Shutterstock.com
2. Complete IRS Form 14039, Identity Theft Affidavit
Complete the printable IRS Form 14039, Identity Theft Affidavit. This is the key action you must take to report tax fraud; by submitting the completed form, you notify the IRS that it needs to mark your account to identify questionable activity.
Along with the form, you'll need to provide the following information:
Your contact information
An explanation of the issue explaining how you found out about it
A list of important dates related to the identity theft
A copy of some form of legal identification, such as your Social Security card, driver's license or passport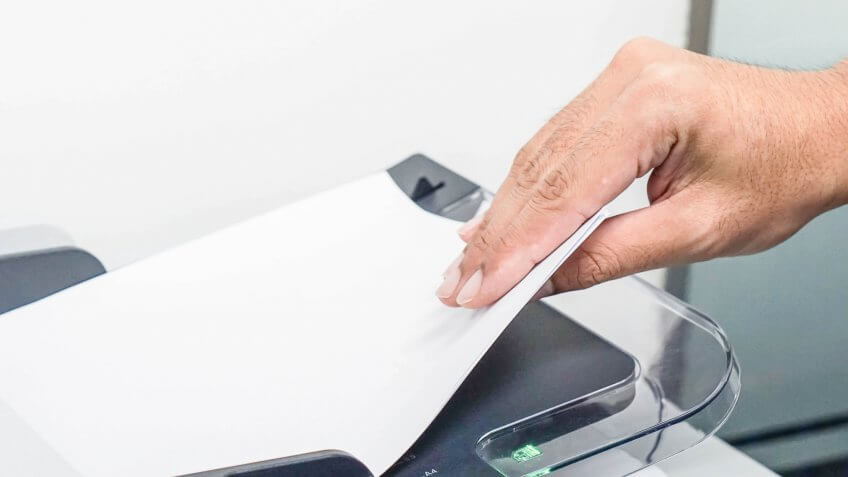 Mayuree Moonhirun / Shutterstock.com
3. File Your Tax Return and IRS Form 14039
Print your completed Form 14039, Identity Theft Affidavit. Attach it to your tax return and calculate and pay any taxes you owe — or at least make an installment payment if you can't afford to pay your taxes in full. Include a photocopy of a qualifying document to verify your identity. Follow the instructions on the bottom of the form to file your affidavit and send it by mail or fax.
Keep copies of anything you send to the IRS. You should receive a letter from the IRS confirming it received your Identity Theft Affidavit and tax return.
Don't Miss: Tax Deductions 2017 — 50 Tax Write-Offs You Don't Know About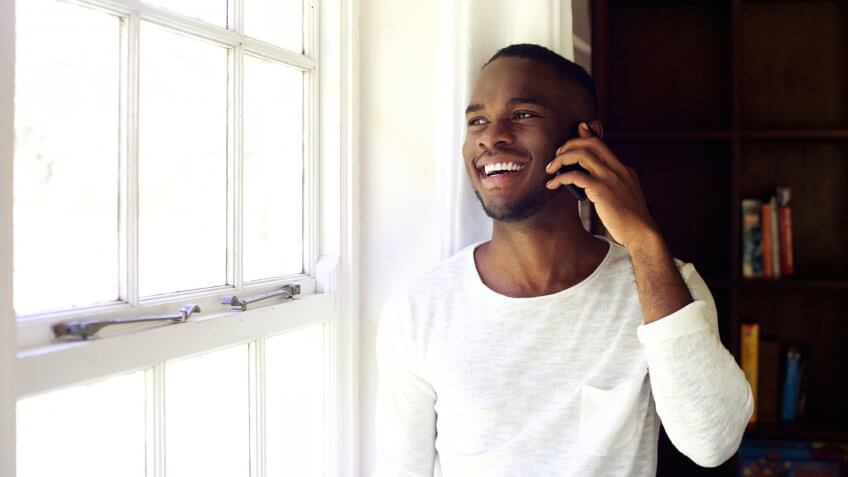 mimagephotography / Shutterstock.com
4. Contact Your State Tax Authority
You should contact your state tax authority to notify them of the fraud issue. It might have a process you can follow if you know you're a victim of federal tax fraud. California, for example, lets tax fraud victims file a report online, or by phone, fax or mail.
Be prepared to explain how you became aware of the fraud issue, and to provide information such as your:
Name and address
Marital status
Supporting documents
Asset information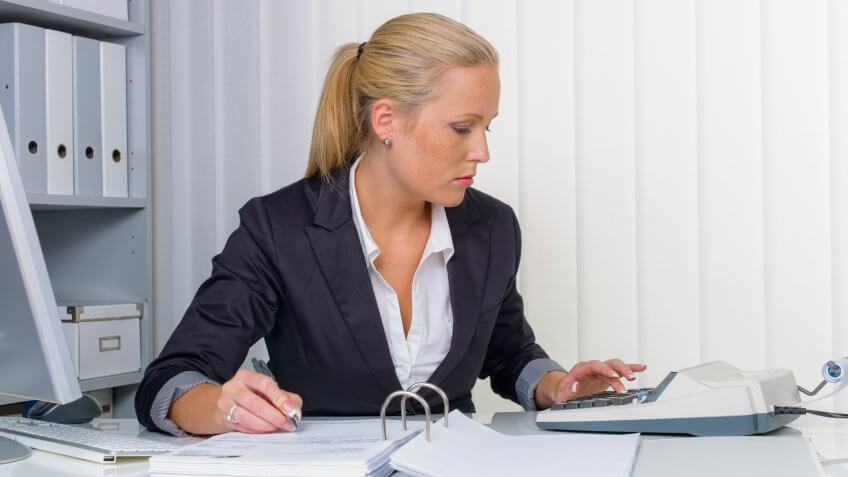 Lisa S. / Shutterstock.com
5. Allow 6 Months for the Tax Fraud Investigation
The IRS has a specific division for fraud issues: The Identity Theft Victim Assistance organization's trained employees investigate tax fraud cases. Although your personal situation is distressing, remember that the IRS has many cases to research, each with many details to evaluate. The IRS will notify you when it has resolved your tax fraud case. Generally, it will contact you within 120 days, but if your case is more complex, it could take 180 days or longer to resolve.
If your situation continues to go unresolved, call 1-800-908-4490. This special IRS tax fraud hotline is for taxpayers who have already reported tax fraud in writing.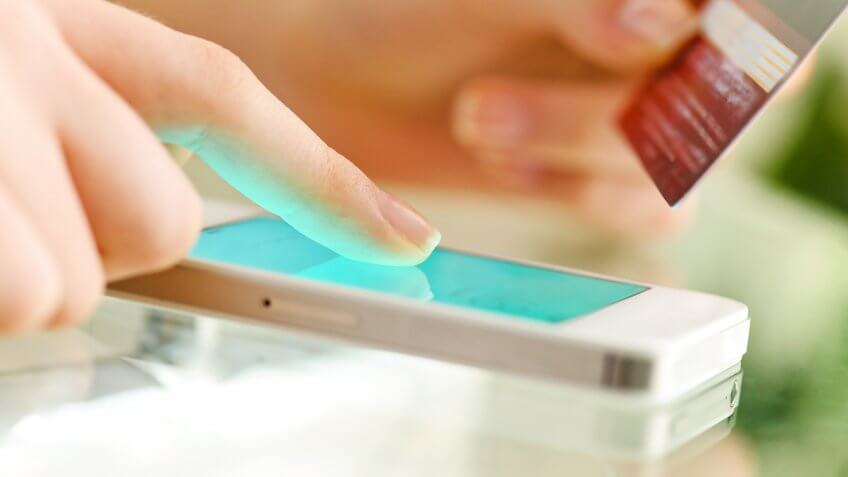 Rasulov / Shutterstock.com
6. Report the Tax Fraud to Other Relevant Parties
In addition to reporting your tax fraud situation to the IRS, the IRS suggests you notify other authorities and businesses of your identity theft. The Federal Trade Commission recommends that you file an online complaint at IdentityTheft.gov, the Federal government's official resource to help you report — and recover from — any type of identity theft.
The site walks you through the recommended steps, such as reviewing your credit reports, placing fraud alerts, and closing credit card and other accounts. In addition, the site's Taxpayer Guide to Identity Theft provides information about reducing your risk of future tax fraud and what to do in case you're the victim of a data breach.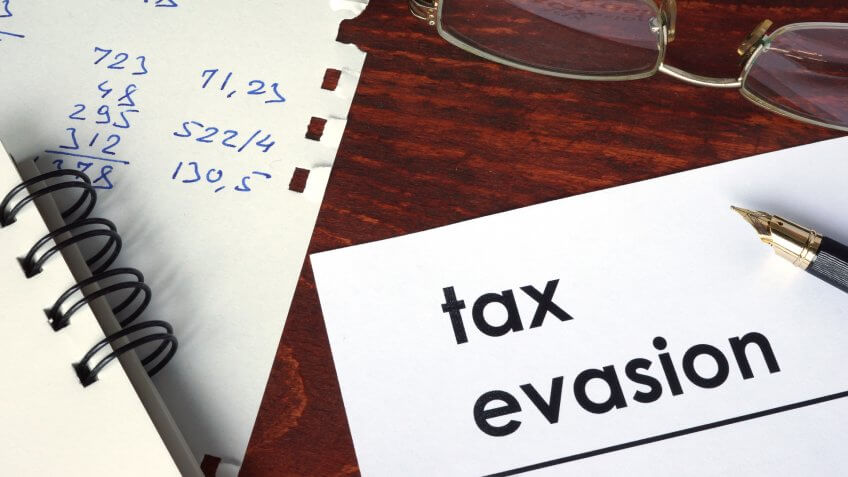 designer491 / Shutterstock.com
7. Report Tax Evasion and Other Types of Tax Fraud
Check the IRS website for instructions to report fraud in other situations:
Individuals or businesses who aren't complying with the tax laws
Fraud committed by tax-return preparers
Suspicious emails, phone calls or websites pretending to be IRS-related
You might be entitled to a reward if you report tax evasion to the Whistleblower Office and the IRS is able to collect. File Form 211, Application for Award for Original Information, in accordance with the instructions.
Some states might have their own methods to report businesses you suspect are committing state tax evasion, such as California's Board of Equalization.
Related: 30 Ways to Prevent a Tax Audit
Any type of identity theft is bad news for the victim. Fortunately, the IRS has processes in place to help you deal with tax fraud. Follow the steps outlined here so you can prevent or recover any losses as quickly as possible. Reporting tax fraud can be a long process, but it could save you thousands in the end.