10 Best Savings Account Promotions Available Now

Here are 10 savings account bonuses and promotions that are too good to miss.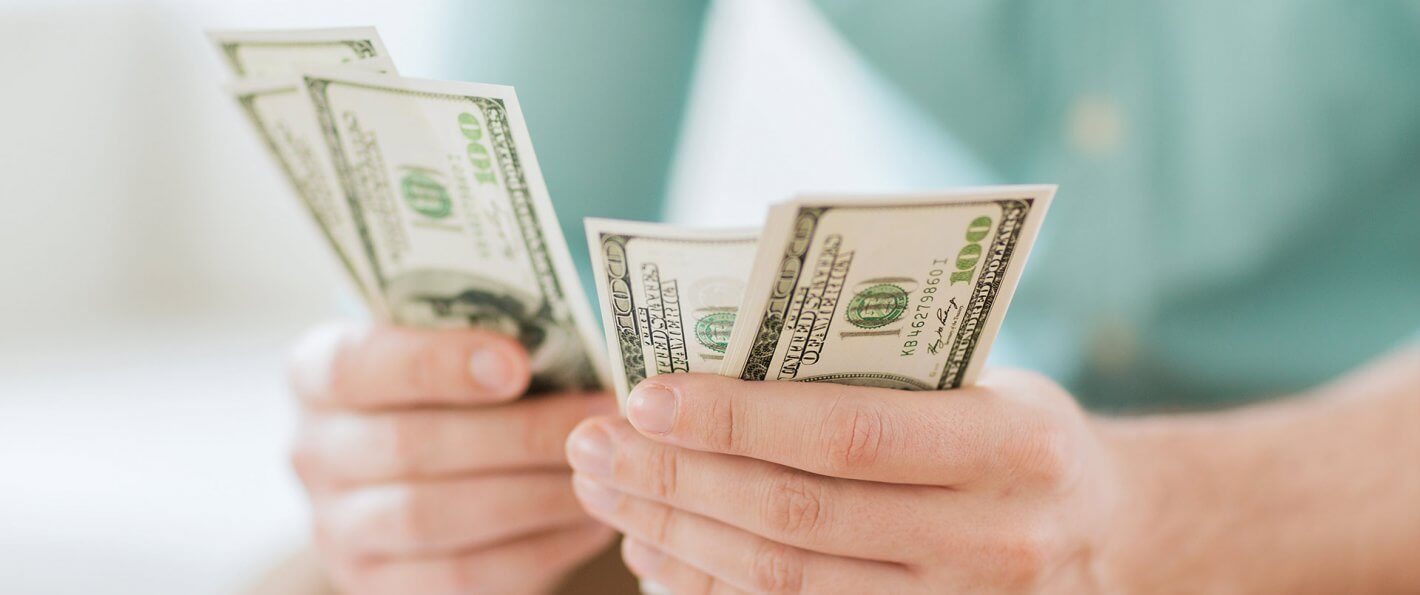 If you're looking for a new place to stash your cash, take advantage of the best savings account rates and savings account promotions currently available. Many banks and financial institutions offer special bank account promotions when you open a savings account.
To help you make a decision about the best savings account for you, here's a roundup of the latest bank promotions and new offers, which include cash bonuses at sign-up, transfer match awards and anniversary rewards. Check out the different requirements and incentives to decide which one would work best for your financial situation.
Here are the best savings account bonus offers currently available:
Regions Bank LifeGreen Savings: 1% Annual Bonus
You can open a Regions LifeGreen savings account with just $50 or, if you set up monthly transfers to the savings account from a Regions checking account, you can open an account with only $5. When you set up automatic transfers of at least $10 per month from your LifeGreen checking account, you'll earn a 1 percent annual savings account bonus of up to $100. Your bonus is calculated on your average monthly balance for the 12 calendar months preceding the account's anniversary date month.
The LifeGreen Savings account doesn't charge a monthly fee, but a $3 fee for each withdrawal in excess of three per month applies. Note that only Regions checking account customers can open a LifeGreen Savings account.
Capital One 360 Savings: $25 Bonus
New Capital One 360 customers can earn a $25 bonus by opening a savings account with an initial deposit of $250 from a non-Capital One 360 account. Capital One will deposit $25 directly into the account when you open it, and it will start earning interest immediately. However, you can't withdraw the bonus for 30 days.
You can maintain your account completely online and also take advantage of perks like mobile banking and no fees or minimum balance requirements.
Citizens Bank CollegeSaver: $1,000 Bonus
The CollegeSaver account offers one of the biggest bank deals on this list: You'll get a $1,000 bonus plus interest for your child when he turns 18 if you open a CollegeSaver savings account for your child before he turns 12 years old and make monthly minimum deposits. For children under 6 years old, the minimum opening balance is $25 and you must contribute at least $25 per month to be eligible for the $1,000 bonus. For children between 6 and 12 years old, the minimum opening balance is $500 and you must contribute at least $50 per month to be eligible for the bonus.
You're allowed to skip one deposit per year without forfeiting eligibility for the bonus. You can use the bank's Steady Save feature to set up recurring automatic transfers from a Citizens Bank checking account so you can ensure your account remains eligible for the bonus.
Amboy Direct eSavings: $50 Bonus
You can earn a $50 bank sign-up bonus when you open an Amboy Direct eSavings account online with an initial deposit of at least $100. You must open the account with an initial deposit from a personal account with check-writing privileges. To earn the bonus, you must maintain a $3,000 average balance for the first 90 days the account is open.
The eSavings account doesn't charge monthly fees, but if your balance ever reaches $0, your account will be closed immediately. Also, if your balance drops to less than $1, you'll forfeit any interest earned on the account.
U.S. Bank Start Smart Savings Program: $50 Goal Reward
U.S. Bank is offering a goal-oriented award for new customers who open a Silver Checking account and a Package Money Market Savings account and enroll in the START Smart program. To earn the $50 bank bonus, you must make an initial deposit of at least $25 and then save $500 in your Package Money Market Savings account within 12 months. Also, you must keep both the Silver Checking Account and the Package Money Market Savings account open for the full year to qualify for the bonus.
You'll also earn 1 percent back, up to $50, on debit card purchases of gas and groceries during the 12-month enrollment period. U.S. Bank offers conveniences like online and mobile banking.
Find Out: The Difference Between Money Market Accounts and Savings Accounts
BBVA Compass Build My Savings: Up to $50
BBVA Compass's savings account offer is a good incentive to start automating your savings. Just open a BBVA Compass Build My Savings Account with a minimum opening deposit of $25. Then, commit to a plan to transfer funds to your savings account by setting up automatic transfers from your BBVA Compass consumer checking account for either six or 12 months. If you meet your goals, you earn a bonus equal to 1 percent of the total amount you transfer over the term of your plan, up to $50 for 12-month plans and $25 for six-month plans. For example, if you make an initial deposit of $100 and contribute $100 a month for 12 months, you would earn a $13 bonus.
Fees apply to this BBVA Compass account: $3 for paper statements, $5 for image statements and $10 per withdrawal.
SunTrust Bank Select Savings: 1% Annual Bonus
SunTrust Bank offers a 1 percent annual bonus of up to $25 when you open a SunTrust Bank Select Savings account with at least $100 and link your savings account to a Select Checking or Signature Advantage Checking account. You'll receive the bonus on your savings account's anniversary, as long as both accounts are in good standing to receive the bonus.
You can avoid the $7 monthly fee by setting up an automatic monthly transfer of at least $25 from a SunTrust personal checking account or by maintaining a $1,000 minimum daily balance. SunTrust offers both online banking and a mobile app, making it even easier to manage your finances.
EverBank Yield Pledge Money Market: One-Year Intro 1.11% APY
Take advantage of EverBank's online savings account promotion for new Yield Pledge Money Market accounts: Open your account with at least $5,000 and earn 1.11% APY on balances up to $250,000 for the first 12 months. Making additional deposits is easy with the EverBank mobile app.
The bank doesn't charge a monthly fee, but if your average balance is above $5,000, EverBank will reimburse any ATM fees. EverBank promises that it will always offer an interest rate in the top 5 percent of competitive accounts, so you'll always be earning a high interest rate.
Chase Bank Chase Savings: $150 Bonus
If you can deposit a larger amount, you can take advantage of this offer from Chase Bank, which is the best savings account promotions available. Open a new Chase Savings account with at least $10,000 and maintain that balance for the first 90 days to earn a $150 bonus. The account assesses a $5 monthly fee but you can avoid it by meeting any of the following criteria:
Maintain a minimum daily balance of $300
Have at least one repeating, automatic transfer of $25 or more from your Chase checking account
Have a linked Chase Premier Plus Checking, Chase Premier Platinum Checking or Chase Private Client Checking account
The Chase Savings promotion expires on April 16, 2017.
See Why: Chase Bank Is One of the Best National Banks of 2017

Charles Schwab High Yield Investor Savings: $100 Bonus
On top of not charging a monthly fee and not requiring a minimum balance, Charles Schwab also makes it easy to earn $100, as long as you also have a Schwab One brokerage account. You'll get the money as a sign-up bonus when you use the referral link to open a Charles Schwab High Yield Investor Savings account and link your brokerage account. The $100 bonus will be deposited in your account within one month. Only new Schwab customers qualify for the bonus.
The bank offers benefits like refunds on out-of-network ATM fees and an app that allows you to access and transfer your money and deposit checks on the go.